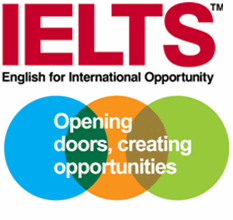 There are many different ways of approaching IELTS. How you go about it will depend very much on the level of your English and the band score you require. However, my experience is that the people who succeed are people who organize their studies well and that means starting in the right place. Here are a few suggestions about how to do that.
Know your level
IELTS is all about getting a score. It really helps to know your approximate level before you start the learning process. That will give you an idea of how long you may need. It is dangerous to generalize as IELTS works differently for different people but….If you are within half a band score, then the process may be quite quick. If you are a full band score or more away, then the process is likely to be much longer and you may need to study in different ways.
How can you know your level? My suggestion is to do two separate reading and listening tests. These you can grade yourself and typically the average reading/listening score will be close to your average score for all 4 modules. I suggest you do two tests because you need at least one test to understand the exam structure.
The best resource here are the Cambridge exam books (below).
Make a study program
Your study program will depend on you. There is little right or wrong here. You just need to work out what is going to work best for you. Here are some details to think about:
All 4 skills together or one at a time? My slight preference is for doing one skill at a time as it allows you to focus more on each skill, but by the time you get to the exam, you need to be doing all 4 at once.
Exam practice and skills/language learning: unless your score is very, very close to what you need, you are unlikely to improve your score enough just by doing practice test after practice test – this means that you want to allow time for general English learning.
How long you study for at a time: this will depend on personal circumstances of course. It can help to study for longer periods as you need to learn to concentrate in English for long periods – part of the problem of test day is that it is very long. But shorter periods of study can be more effective in learning. If you get bored you probably aren't learning.
Self-study or a study partner: later this year, I will be adding some form of forum to this site. Why? It can really help to work with other people: language is communication and IELTS is a language test.
Find things you enjoy doing: this applies to people who are studying IELTS long-term in particular. If you learn to hate IELTS, the process becomes much harder. The idea is to find language activities you positively enjoy – that way you are much more likely to learn. In the end, IELTS is easy, it's the language that is hard and you want to remember to learn the language not just the exam.
The one thing I don't mention here is how long your study programme would/should be. There is too much variation here to give you any sensible advice – it can be weeks, it can be months – sometimes it can even be days! I will say this though be realistic and think about your motivation
Some standard advice is that it can take up to 6 months to improve half a band score. Scary? It helps to be realistic and to understand the problem. One way to deal with it is to think beyond IELTS and to study English for its own sake – that's much more fun and, in the end, you are taking IELTS to use English in an English speaking country.
Books
Websites can be good, but so are books – particularly fort organised learning. There are any number of good IELTS books. Here are a few of my special recommendations for people studying by themselves. These links will take you to Amazon (I'll add that there is no affiliation!)


Websites
There are nowadays 100s and 100s of IELTS websites out there. I started this site about 6 years ago as a a wiki for my personal students to show them the best places (not always the easiest places to find). You can still visit my
directory of great sites
(not all IELTS sites – but that is the point), but here is a short form version: